you are here: Kidger Home /
OPTICAL DESIGN CONSULTANCY
Kidger Optics Associates is a provider of high quality, expert Optical Design Services
Optical design at Kidger Optics spans more than 40 years of company related experience, includes educational and professional services rendered on three continents, and embodies an international customer base circling the globe. We will be pleased to review your expert optical lens design and illumination design challenges. Our capabilities include both the waveguide and free-form modeling talents required in providing comprehensive illumination design services. Our design services are known for their thoroughness, performance optimization and customer support. read more>>
DAVID LINGWOOD - In Memoriam
The 2015 Kidger Scholarship is partially supported by Qioptiq in memory of David Lingwood who worked as an optical designer at the St. Asaph facility in North Wales.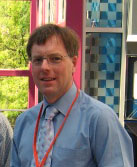 David Lingwood
MEETINGS OF FUTURE INTEREST
SPIE OPTICAL SYSTEMS DESIGN 2015
The 2015 SPIE Optical Systems Design Symposium will be held at the:
UNIVERSITY OF JENA
7 to 10 September 2015.
UK OPTICAL DESIGN MEETING
So as not to conflict with the above SPIE Symposium, there will be no UK Optical Design Meeting (UKODM) in 2015. The next UKODM is expected to be held, September 2016. A venue for the UKODM will be announced during the second half of 2015.

UKODM COOPERATING ORGANISATION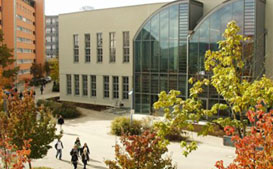 Friedrich-Schiller University
Jena, Germany