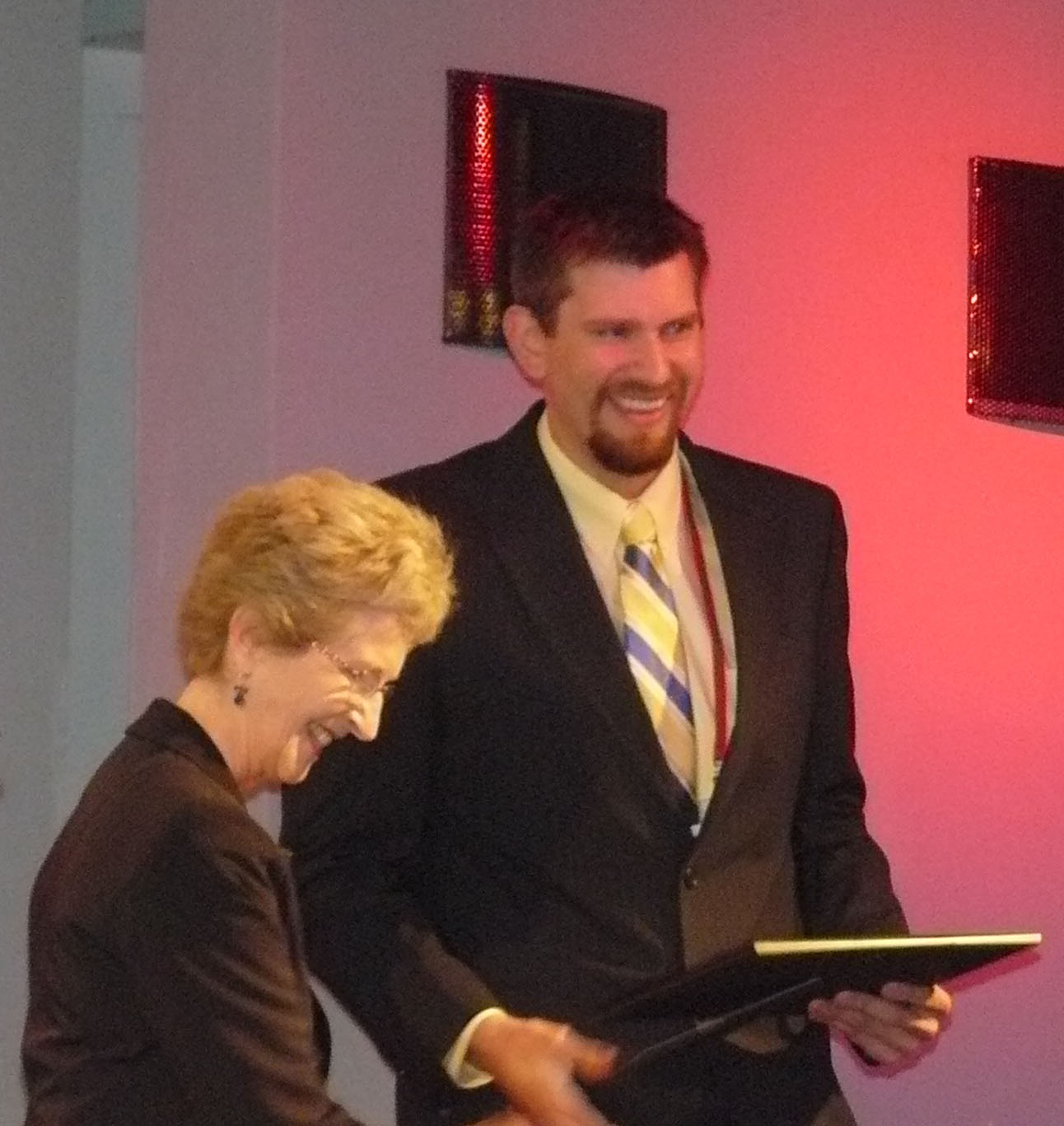 Tina Kidger and Kyle Fuerschbach
Kidger Scholarship Award Presentation
SPIE Optical Systems Design Conference
Marseille, FR, September 5, 2011
Award Year 2011
Kyle Fuerschbach was the 2011 awardee of the Michael Kidger Memorial Scholarship. At the time of the award, Kyle was a 3rd year PhD student at the Institute of Optics, The University of Rochester under the tutelage of Prof. Jannick Rolland, Brian J. Thompson Professor of Optical Engineering. Kyle's planned thesis topic is: "A New Class of Optical Design Forms based on Non-Symmetric and Freeform Surfaces." Kyle has a B.S. in Optical Engineering from the University of Arizona with a 4.0 GPA where he also completed a minor in mathematics.

The 2011 award was presented to Kyle at SPIE's Optical Systems Design conference on 5 September 2011 held at the World Trade Center, Hotel Mercure, Marseille, France.